Strange Navigator:
An Echoes of Eternity spoiler
Feeling the Void and finding a way
Xenan gets a Stranger with some powerful abilities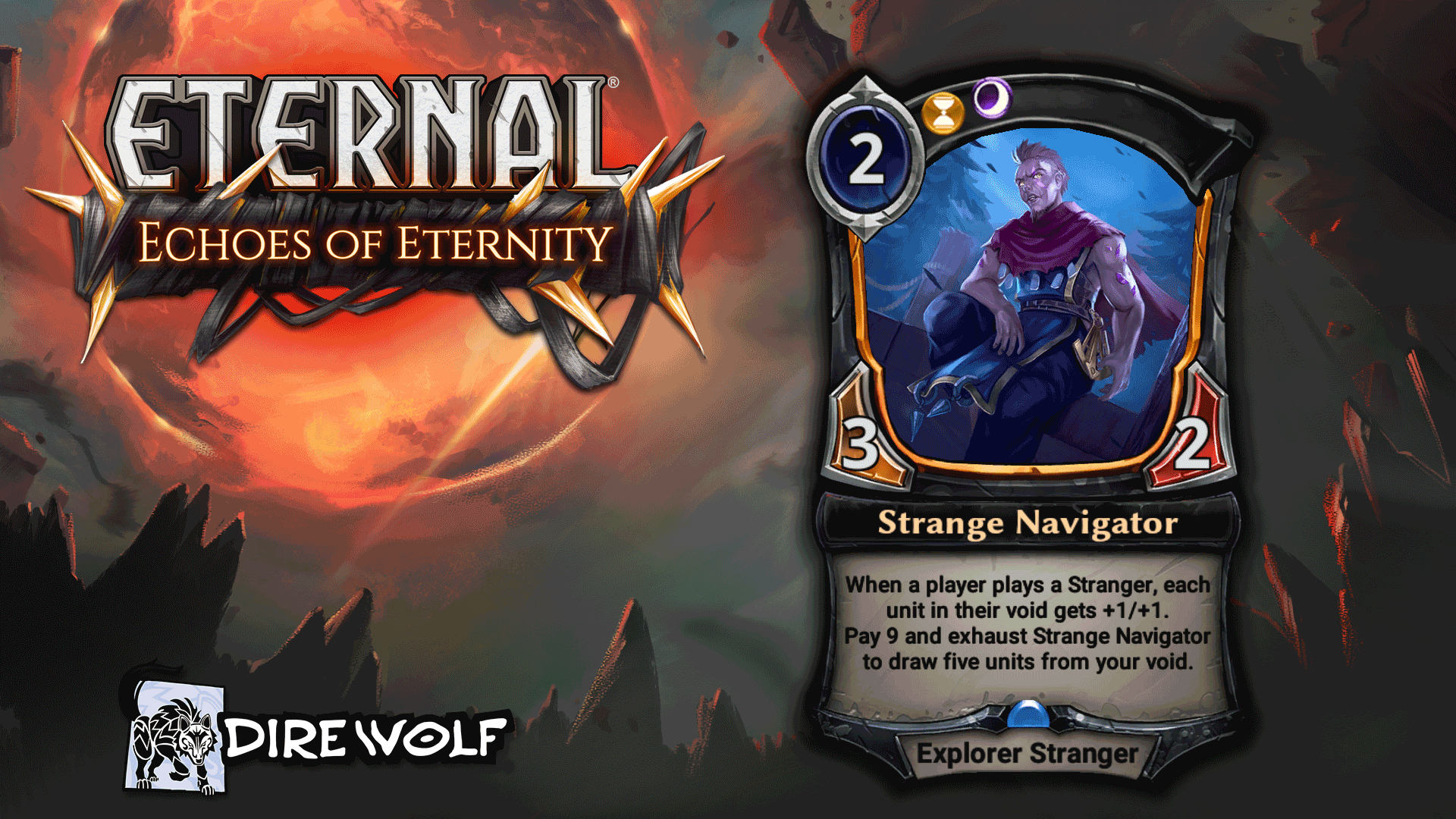 - Thanks to Jedi_EJ on Twitch for helping us to reveal this spoiler from Echoes of Eternity on his stream today. And to those in chat who played along by generating some insightful guesses based on the theme deck presented earlier.
Strange Navigator - 2


3/2 Explorer Stranger - Rare
When a player plays a Stranger, each unit in their void gets +1/+1.
Pay 9 and exhaust Strange Navigator to draw five units from your void.\
First impressions
For starters, a 3/2 body for 2 passes the Vanilla Test and provides a very respectable early attacker or defender.
An immediate +1/+1 to your Void that generates future value from syergistic cards such as Shadowlands Guide, Memory Dredger or Eremot's Machinations.
Though expensive, drawing five Units for 9 Power is one of the best rates in the game - especially given the buff that they receive.
Echoes of Eternity appears to be bucking the previous trend by introducing a number of Strangers with abilities that are generally relevant to their respective factions, making them viable in a variety of lists beyond just dedicated Strangers decks.
A higher frequency of Strangers in the Meta will make for some interesting gameplay decisions, considering that their valuable abilities are almost always symmetrical if your opponent also controls a Stranger.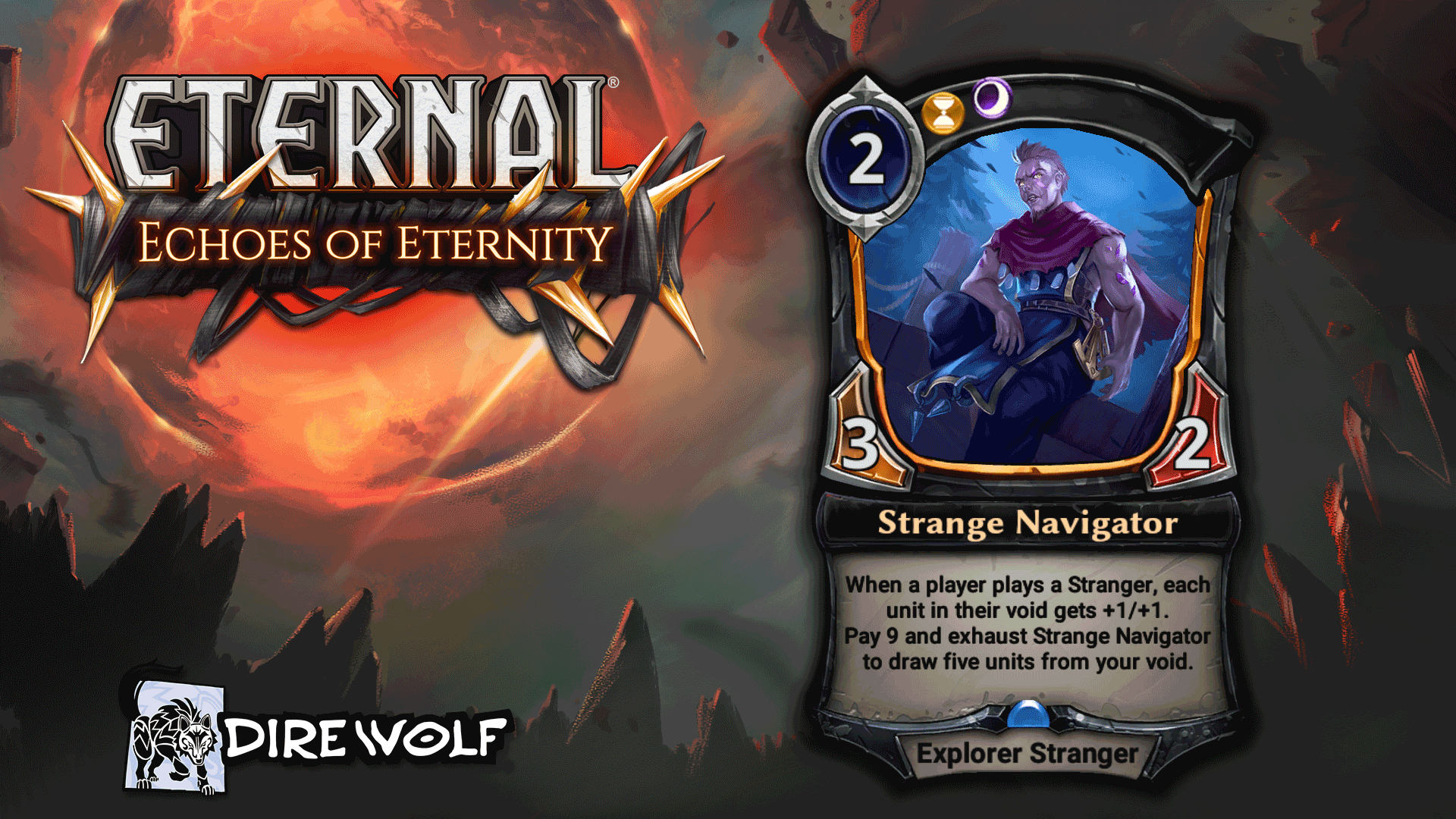 ---
Look to the stars, look to the sea, you'll find a way for us and for me