Toot the Horn: March 2020 updates
Navigating your brew to Eternal Warcry from the fan-built Eternal Power Calculator has never been easier. Plus the addition of card art makes the Power Base visualization tool more visual than ever.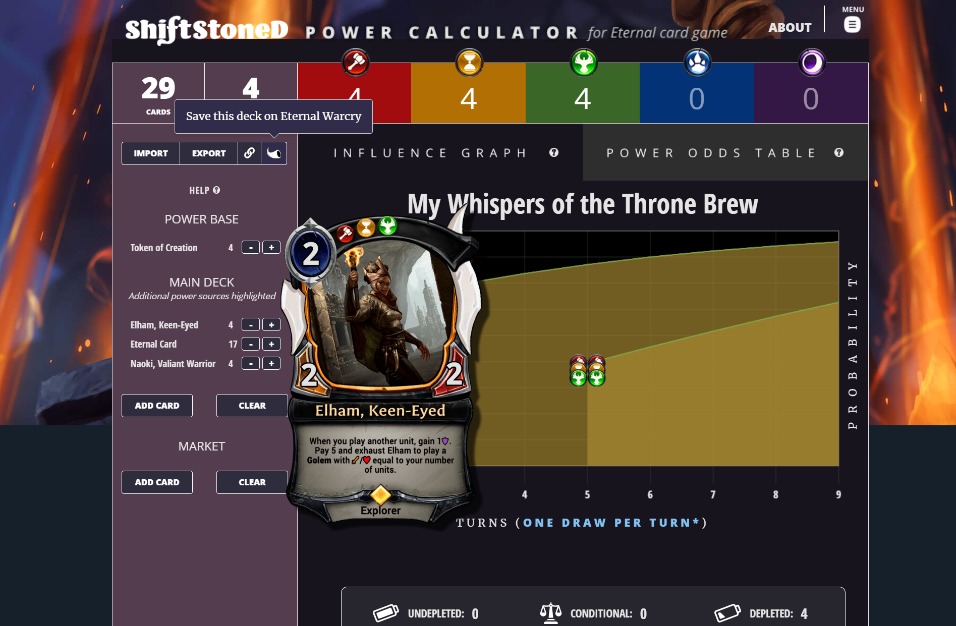 - Keen-eyed explorers are spotting some updated features in the fan-built Eternal Power Calculator. With the touch of a button, Eternal Card Game brewers can now automatically load and view their lists into the Eternal Warcry deck builder directly from Shiftstoned's Power Base visualization tool.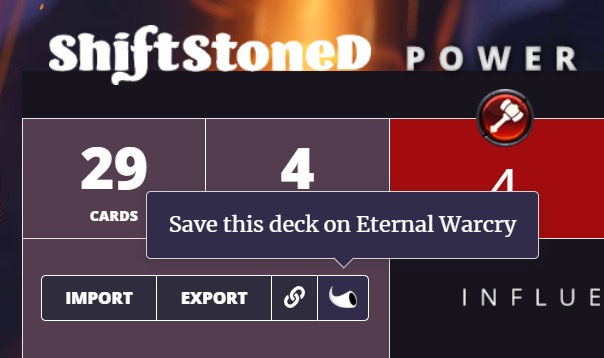 You will find a war horn icon (

) has been added to the updated control panel. Click it to launch a new tab and load your list directly into the deck builder at Eternal Warcry. Any edits that you may have made to your Power Base, Main Deck or Market in the Eternal Power Calculator will be preserved.
Card Art
In addition, the Power Base visualization tool now includes visuals of a different sort. Brewers have been asking for card art to display when hovering over card names in decklists, and this feature is now fully implemented.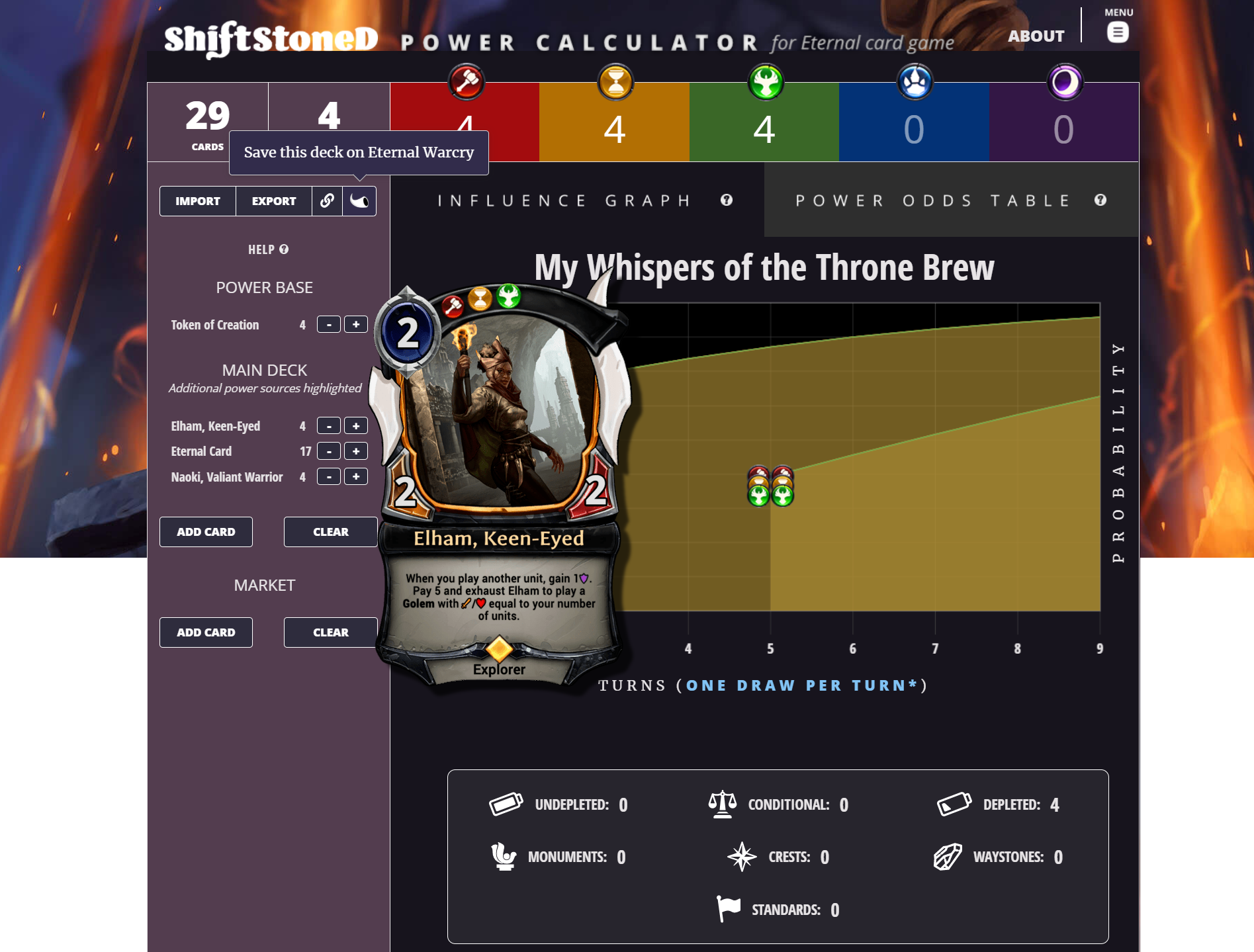 We welcome any feedback on these new features, along with any suggestions for future features or updates.
More fan-built features and enhancements for Shiftstoned are in the planning stages. If you are interested in helping out with testing, content or development please get in touch here or on discord: PapaCapricorn#2915
Huge thanks to the sorcerous coding talents of mlntn from Team Misplay. Without his tremendous efforts, it would not have been possible to bring these new features to life.